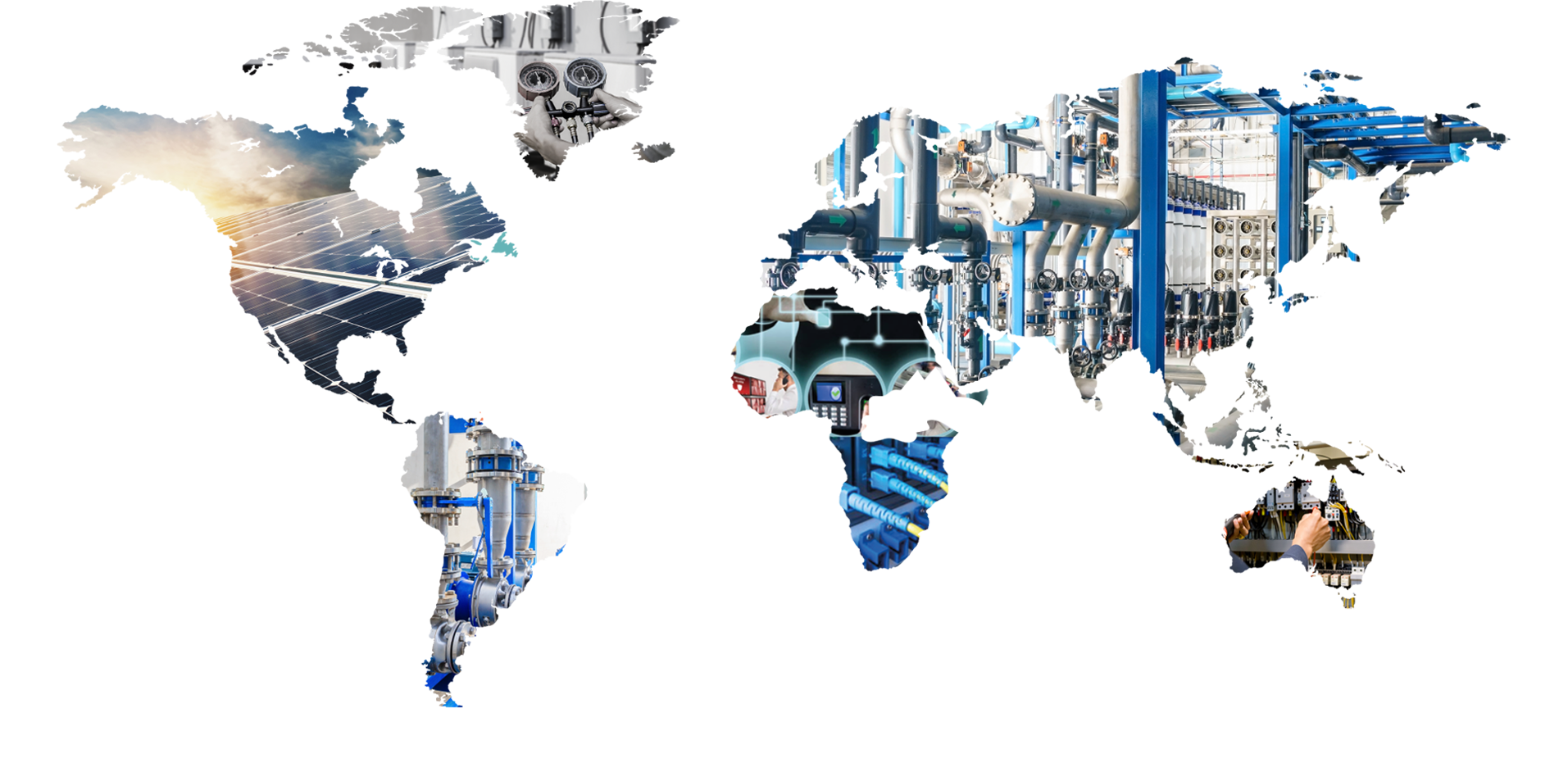 PROFESSIONAL. INNOVATIVE. TRUSTED.
Project and Engineering
Mechanical and Electrical Contracting
Products and Technical Support
0
Years of Experience
We offer you the highest quality, service and
technology at the most competitive prices in the market.
CONTACT US

WHAT WE DO?
Engineering and
Applications
01

Project and Engineering

We are ready to support you with our expert technical staff for all your requests within the scope of Mechanical & Electrical projects.

DETAIL

02

Mechanical and Electrical Contracting

Our expert, experienced technical staff and contracting team are capable of assembling all mechanical and electrical items in their projects on a turnkey basis. Please contact us for details.

DETAIL

03

Products and Technical Support

We can help you choose the most suitable product from our field of activity.

DETAIL
WHERE DO WE WORK?
Our Projects

in the World

Our company was established in Turkey in 2014 and has gained a leading position in Uzbekistan, CIS countries, Germany, the Balkans, the Middle East and African countries with the services provided by our highly qualified specialists with dignity. We offer our clients a wide range of services, such as assisting with the design and implementation of mechanical and electrical work, including the delivery of state-of-the-art equipment and component materials.
ABOUT AGESA
WHY CHOOSE US?
Common

Our Values
We Create Satisfied Customers
We Work With Team Spirit
We Communicate Net and Transparently
We Respect the Environment
We Are Violent and Hard Working
We Continuously Develop
For More Information, Please
Contact Us
You can visit our company or contact us for more information about our references, services, solutions and products.
You can make a request from our company for any of your requests in the electro-mechanical product group in your international and national projects. We will try to provide you with the most technical and high quality service, and we will inform you by presenting your views.
First of all, we can provide the most suitable service for your needs with our experienced expert staff in Turkey, Central Asia, the Middle East, North Africa and European countries. Our staff, who have knowledge of the legal and technical structure in the relevant regions, will offer you the most suitable structure for your projects.
In order to provide you with the most accurate equipment and service, we request all the details about your need. Our technical staff will guide you in this regard.
You can find out in which areas we have activities and what we can do for you by examining our website and contacting us.
CONTACT US
Is there something

you want to ask?
Contact us to evaluate your prestigious projects anywhere in the world together and get ideas.